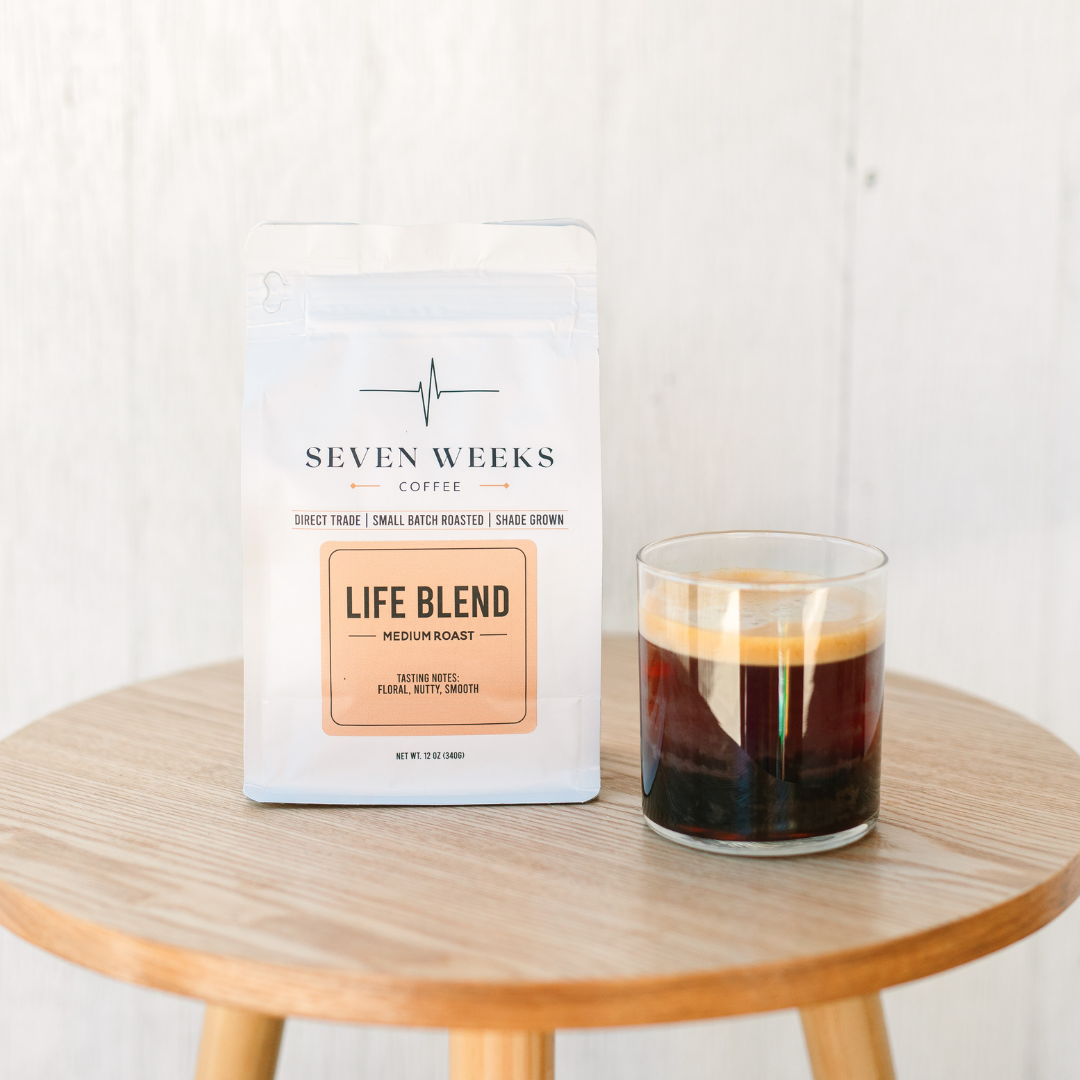 Life Blend - Medium Roast
✅ Organically Farmed
✅ Ultra-Low Acid
✅ Shade Grown & High Elevation 
✅ Pesticide and Mold Free
Our Life Blend is a perfectly balanced medium roast that has a smooth and rich taste guaranteed to put a smile on your face. Enjoy at any time throughout the day. 
Tasting Notes:  Floral, Nutty, Smooth
Luke 21:19 " Stand firm, and you will win life"
Great cup of coffee!! Nice and smooth tasting .
Morning with a purpose
I purchased this with the joy of knowing I was helping the unborn survive to see the light of day. I now can say that each morning I enjoy the wonderful taste of a delicious cup of coffee with peace in my heart that somewhere a little one is protected. I would have continued to buy this coffee regardless but now I am completely sold! The coffee is smooth with no lingering harsh coffee taste. Thank you for doing what you do. God bless you!
The best
The best coffee I've ever had. It's worth the price, knowing that it's not only tasty but ethically sourced and supporting the pro life movement.
Smooth flavor
This medium blend flavor is smooth! Not to strong. This jumpstarts my morning and love that this company supports Life for the unborn ! Thank you !
Delicious Coffee!
Really enjoy the flavor and roast of the Life Blend. I'm amazed at the quality and love that my coffee also supports a worthwhile mission. Best of both worlds.
Tasting Notes: Floral, Nutty, Smooth
*Flavors are not added to the coffee, these notes describe the natural taste of our coffee
Single Origin
Small Batch Roasted
Whole Bean only
✅ Pesticide-Free
✅ Mold-Free
✅ Low Acid