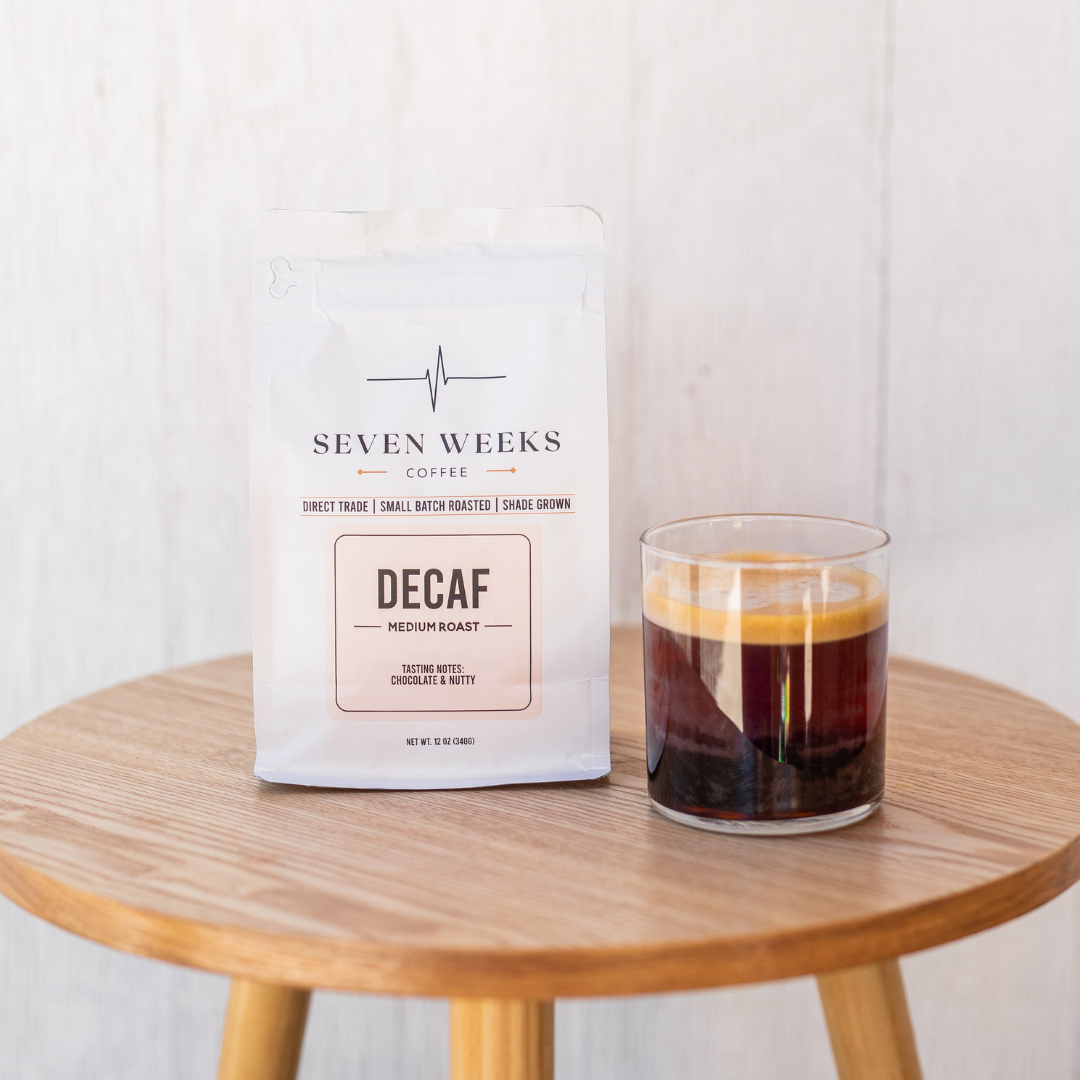 Decaf
✅ Organically Farmed
✅ Ultra-Low Acid
✅ Swiss Water Process 
✅ Pesticide and Mold Free
Our newly released Decaf is a Specialty Coffee blend with a medium roast profile. These beans are decaffeinated through a swiss water process by which caffeine is removed in a chemical-free process. This results in a clean-tasting coffee without any caffeine!
Love it!
The nutty chocolate decaf is my absolute favorite!
Perfect for Me
Delicious. No/low caffeine. Affordable.
Love it!
Great taste, love that it's clean & love the mission.
Love It
Just had the decaf for the first time the other day, and it's great! It has great flavor, definitely not burnt; highly recommend.
Notes: Nutty, Dark Chocolate, Sweet
*Flavors are not added to the coffee, these notes describe the natural taste of our coffee
Swiss Water Process
✅ Pesticide-Free
✅ Mold-Free
✅ Low Acid
We like to say our coffee is better than organic!
Our coffee is harvested in the most natural way possible. Our farmers use all organic practices and bring thier coffee directly to the washing station. Pesticides are never used, and our coffee is also 100% mold free!
Think of it like going to your local farmers market. There are no labels or fancy slogans, just fresh products for you. The only reason we can't say "certifcertified organic" is because the family farmers are not able to get offical certicertifications.
But our coffee is as clean as coffee gets!