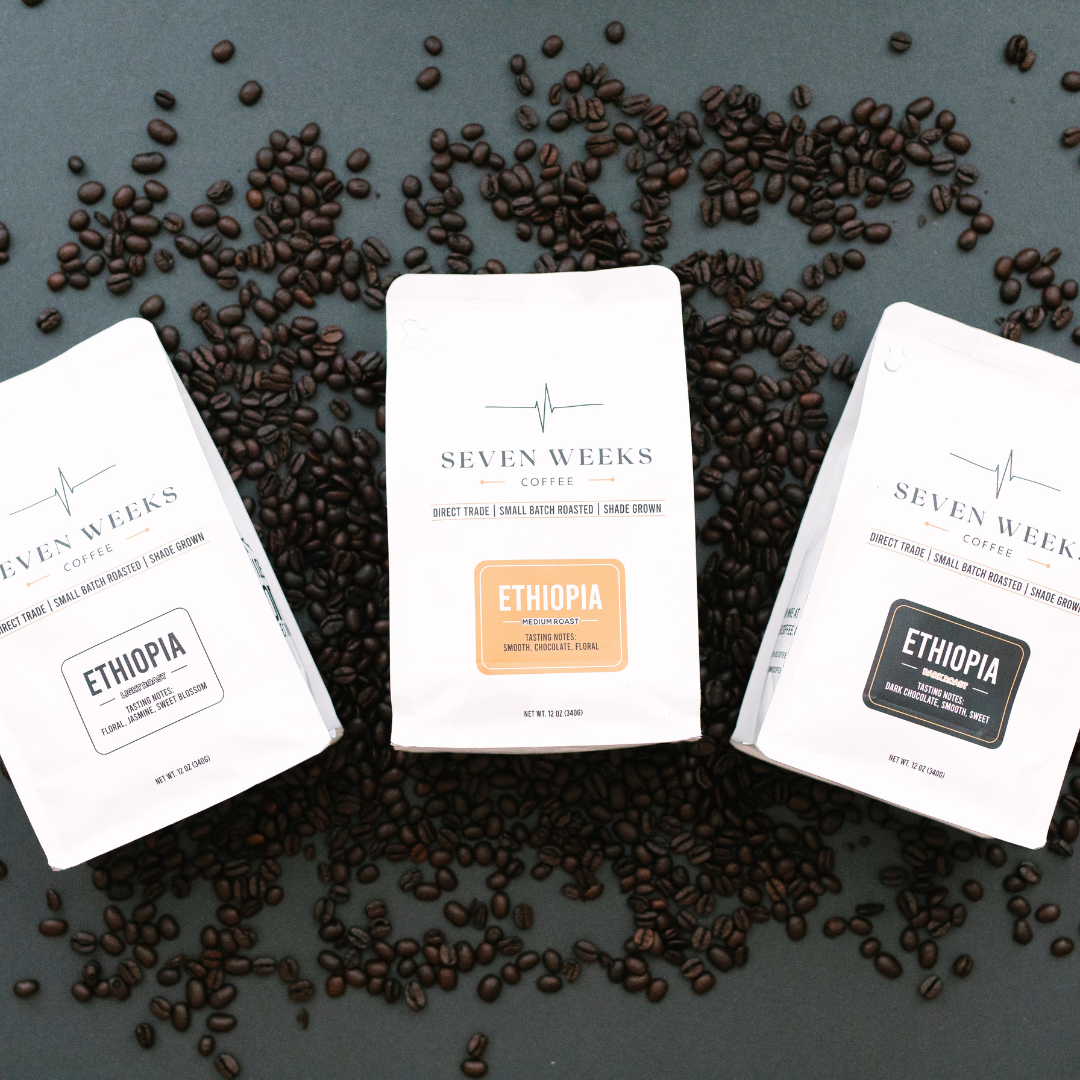 Premium Ethiopian Bundle
✅ Organically Farmed
✅ Ultra-Low Acid
✅ Shade Grown & High Elevation 
✅ Pesticide and Mold Free
Save money and enjoy a three-pack bundle of our Premium Ethiopian Coffee!
Includes 12oz bag: 1 Medium Roast, 1 Light Roast, and 1  Dark Roast 
*Whole bean only
Natural Tasting Notes (100% coffee)
Light Roast: Floral, Jasmine, Sweet Blossom 
Medium Roast: Smooth, Chocolate, Floral
Dark Roast: Dark Chocolate, Smooth, Sweet
Ethiopian blend
I cold brew my coffee to enhance the flavor and I love how the three Ethiopian blends come alive in my mouth. I can't choose a favorite roast, each has it's own nature. I love them all.
ETHIOPIAN GREATNESS
Just recently had the light roast. Love it. Haven't gotten to the medium or dark roasts but I can tell they are just as good.
*Flavors are not added to the coffee, the tasting notes describe the natural taste of our coffee
Single Origin
Small Batch Roasted
Whole Bean only
✅ Pesticide-Free
✅ Mold-Free
✅ Low Acid
We like to say our coffee is better than organic!
Our coffee is harvested in the most natural way possible. Our farmers use all organic practices and bring their coffee directly to the washing station. Pesticides are never used, and our coffee is also 100% mold free!
Think of it like going to your local farmers market. There are no labels or fancy slogans, just fresh products for you. The only reason we can't say "certified organic" is because the family farmers are not able to get official certifications.
But our coffee is as clean as coffee gets!