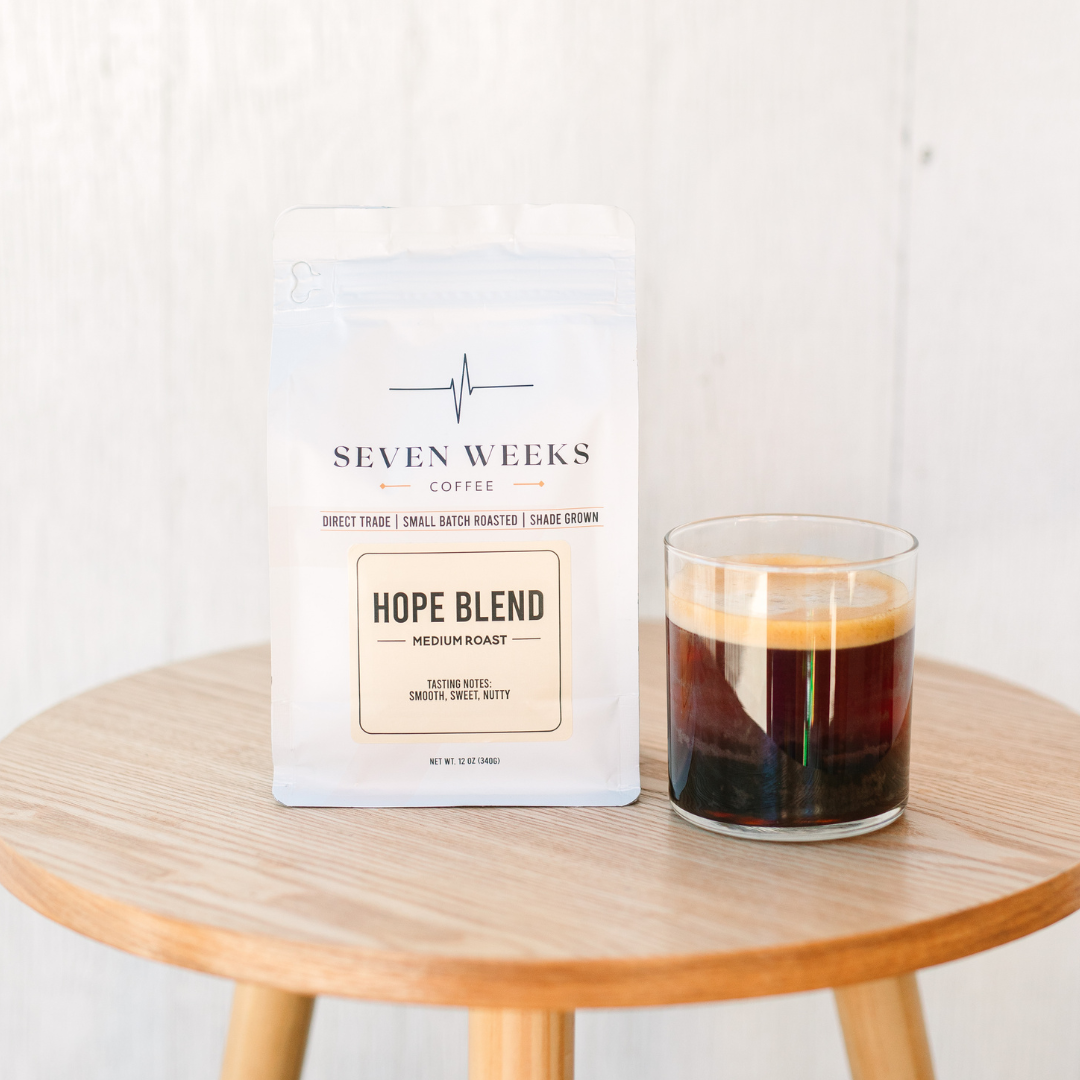 Hope Blend - Medium Roast
✅ Ultra-Low Acid
✅ Shade Grown
✅ Mold Free
Our Hope Blend is a medium roast that has an ultra-smooth taste with a subtle hint of nuts! A perfect blend to start your morning.
 Tasting Notes:  Smooth, Sweet, Nutty
Isaiah 40:31 "Those who hope in the LORD will renew their strength"
Very Delicious Blend :)
This is the second blend I've had from Seven Weeks, and I am very happy with the way it tastes! It's in my regular bi-weekly delivery for sure!!
Fantastic
Incredible coffee for a cause that is literally saving our future!
Great coffee
Delicious! Better than SBs!!
Wonderful flavor
This coffee is very smooth and has a wonderful flavor . I ordered some for my three daughters and we all highly recommend a cup in the morning to start your day .
Hope Blend - Medium Roast
Tasting Notes: Smooth, Sweet, Nutty
*Flavors are not added to the coffee, these notes describe the natural taste of our coffee
Single Origin
Small Batch Roasted
Whole Bean only
✅ Mold-Free
✅ Low Acid